This is the the Pokemon League Gym thread.Only registered members of this forum can take part in this.
You may challange Gym Leaders 1-8 in order.If you defeat the first 5 gym leaders in a Gym battle,you may challange any of the 6-8 gym leaders in any particaular order
.If you defeat a gym leader,you will go up in rank to be judged for future tournaments.
Note
:the Gym Leader will tell you when he/she will be ready for battle.I will put up the ranks of challangers who have defeated Gym Leaders in the Hall Of Fame.The Gym Leaders will also keep track on who loses in a Gym Battle.Also,most likely the Gym Leaders will delete your friend code to add the next challenger's friend code,but you will be remembered.[You must want to challange the gym some other time:].]
CUSTOM RULES OF GYMS...
1. No
Hacked
or
Altered
Pokemon allowed.[The Gym Leader will check your Pokemon after the battle on TRADE WIFI MODE,so do not disconnect right away.]
2. No
Hax Altering
items like Quick Claw,Scope Lens,King's Rock,etc.
3. No
Ubers
at all.[Garchomp is included as an uber.] To veiw the uber list,click:
Uber List
4. No using the same pokemon more than once at the same time in your party.
Example:You can't have two Yanmegas in your party when battling a gym leader.
5.
Item Clause is in effect
.[Look at Fox's Standard Rules List for more info.]
6.These berries are not allowed:
Sitrus berry,Lansat berry,Enigma berry,Micle berry,Custap berry,Jaboca berry and Rowap berry.
8.OHKO moves Clause is in effect.
9.Important Gym Rule:If you lose a battle to a Gym Leader in a Gym Battle,you can not challange the same gym leader for a week.[7 days after battle.]
10.Sleep Clause is in effect[Again,look at Fox's Standard Rules List for more info.]
Uzi's New Rule
11.Must have posted more than 20 times.
We do not want any inactive Gym Leaders.
Will make an exception for some for now,but if the Gym Leaders remain inactive for more than 2 weeks,they will lose their spot.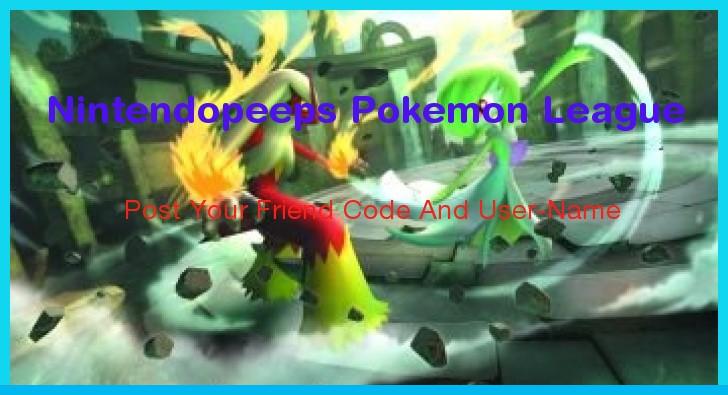 Here are the Gym leaders:
1st Gym:
Profile Name- Qeezy
Game Name- Q
Name of Gym- Sky High of Doom
Friend code- 3695 3280 5882
Assistances-Hikari[3609 4985 0955],Black Scorpion[0388 2717 2840]
Strategy-Pokemon mostly that are found in the sky will be used here.
2nd Gym
Profile Name:Jun_DP101
Game Name:Blue
Name of Gym:Raging Waters
Friendcode: 3351 6785 2767
Assistances: Vapoureon [4253-5734-7580]
Strategy:Breeded, EV Trained Pokemon
3rd Gym
Profile Name-Ganondorf Spirits Group
Game Name- Daniel
Name of Gym- Inferno Blaze
Friend code- 0731 3554 7306
Assistances- None...
Strategy- Leader uses mono team of fire while assistant uses 4-6 mono fires on their team. "Fire will heat you up, then burn you down. If you can't take the heat then let your pokemon faint
4th Gym
Profile Name- Snowmann22
Game Name- ROD
Name of Gym- Electikfying Killaz
Friend code- 4254-0741-1896
Assistances- Roymaster [2277 9701 5593]
Strategy- The newest Electric gym leader try your luck you will be
you SHOCKED on how strong they are (VOLT TACKLE) :D .
5th Gym
Profile Name-Corey
Game Name-Brandon
Name of Gym- Elemental Matter
Friend code- 3953 2002 5764
Assistances- None Yet...
Strategy- Uses a
SandStrom
team to crush foes and hurt them badly.
6th Gym
Profile Name- AllSmiles
Game Name-Cory
Name of Gym- Paranormal
Friend code- 2364 0269 1363
Assistances-None
Strategy- To use the power status effects to pound my opponents into the dust.
7th Gym
Profile Name- ST3EL
Game Name- Monii
Name of Gym- Dragon Tales
Friend code- 0989 3004 0013
Assistances- none yet..
Strategy- This is the only gym that allows Ubers to be used in battle.The gym leader can use any pokemon on his/her team,but needs only one dragon type pokemon on his/her team.The dragon type pokemon is the gym leader's guardian pokemon,and if it faints,the gym leader automatically loses.
8th Gym
Profile Name- SinnohTrainer2
Game Name- Dawn
Name of Gym- Massive Destruction
Friend code- 1891-6402-6231
Assistances- None yet...
Strategy- A strong and powerful team used to give a quick KO.Also can wall attacks by foes.Anything big,bad and scary can be used in this gym aswell.
The 1st challenger who defeats all the Gym Leaders will become the Pokemon Champion.There can only be one Pokemon Champion.Other challangers can challange the Pokemon Champion to replace him/her but must inform the champion on this thread.The champion is the most famous person on this thread.
[i] Looking for assistants for gyms.You must know how toEV train your pokemon.
[ii] Note: All challengers who defeats the gyms would be recored in the :
Hall Of Fame